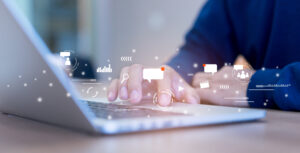 Rundle Studio in the News
Published on July 15, 2021
We are thrilled Rundle Studio is receiving some exciting coverage in our local media.
Rundle Studio
Calgary Citizen Article | July 12, 2021

Studio Principal John Wolf sat down to chat with Kristy Archibald about our new Studio program. Read the Calgary Citizen Article now.
The Teacher Hotline Podcast | July 12, 2021
How do we support students with learning disabilities?
Host Ronald Hae chats with Studio Principal, John Wolf, about the potential for students with learning disabilities to learn online. Take a listen to the episode now!
CTV News | May 25, 2021
770 CHQR Radio | May 17, 2021
Interview on the Morning Show with Sue Deyell and Andrew Schultz. Listen now.