Jersey Day in Memory of Bruce Buchanan — June 4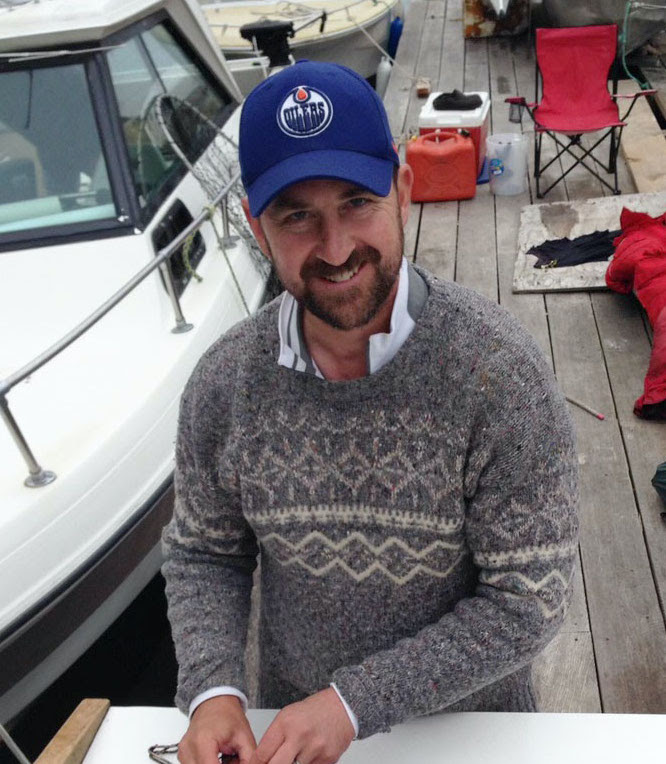 In the spirit of Mental Health Week and the connectedness of our Rundle community, this month's Head's Up is dedicated to the memory of a very special member of our community, Mr. Bruce Buchanan.  
Bruce will forever be remembered as a caring friend, trusted colleague, sage mentor, steadfast leader, talented coach, and loving father and husband. Bruce served as a Rundle teacher, assistant principal, and principal for nearly two decades and gave selflessly to our program, parents, and, most importantly, to our students. Bruce was also an ardent sportsman—loving competition and camaraderie, in equal measure. 
Remaining active both mentally and physically was a strategy Bruce utilized to maintain his health and wellness. Often he could be found on the golf course, at the top of a mountain, fishing on the open ocean, or going for a run. Being in nature, participating in nearly any sport, reading a good book, or being with family were many of the joys in Bruce's life. His witty sense of humour, quests for adventure, and thirst for knowledge were just a few of his many gifts.       
Tragically, on June 2, 2017, we lost Bruce to suicide as an outcome of anxiety and depression. With each passing year, we continue to find ways to honour Bruce's memory and provide a remembrance of the importance of an awareness of overall wellness, including our individual and collective mental health. We believe it is most important to focus on the life Bruce lived, the lives he changed, and the positive impact he had on our school and community.
This year, to remember Bruce and his legacy, I am pleased to announce that we are initiating a "Jersey Day" in Bruce's honour. In speaking with Bruce's family, they quipped that as a steadfast Oilers fan, Bruce would likely have been okay with the "C of Red" this initiative may set off.
We encourage all members of our Rundle community to wear a jersey of their choosing on Friday, June 4, in support of Bruce and anyone in our lives who face the adversity that can come with maintaining positive social-emotional well-being.
Jason Rogers