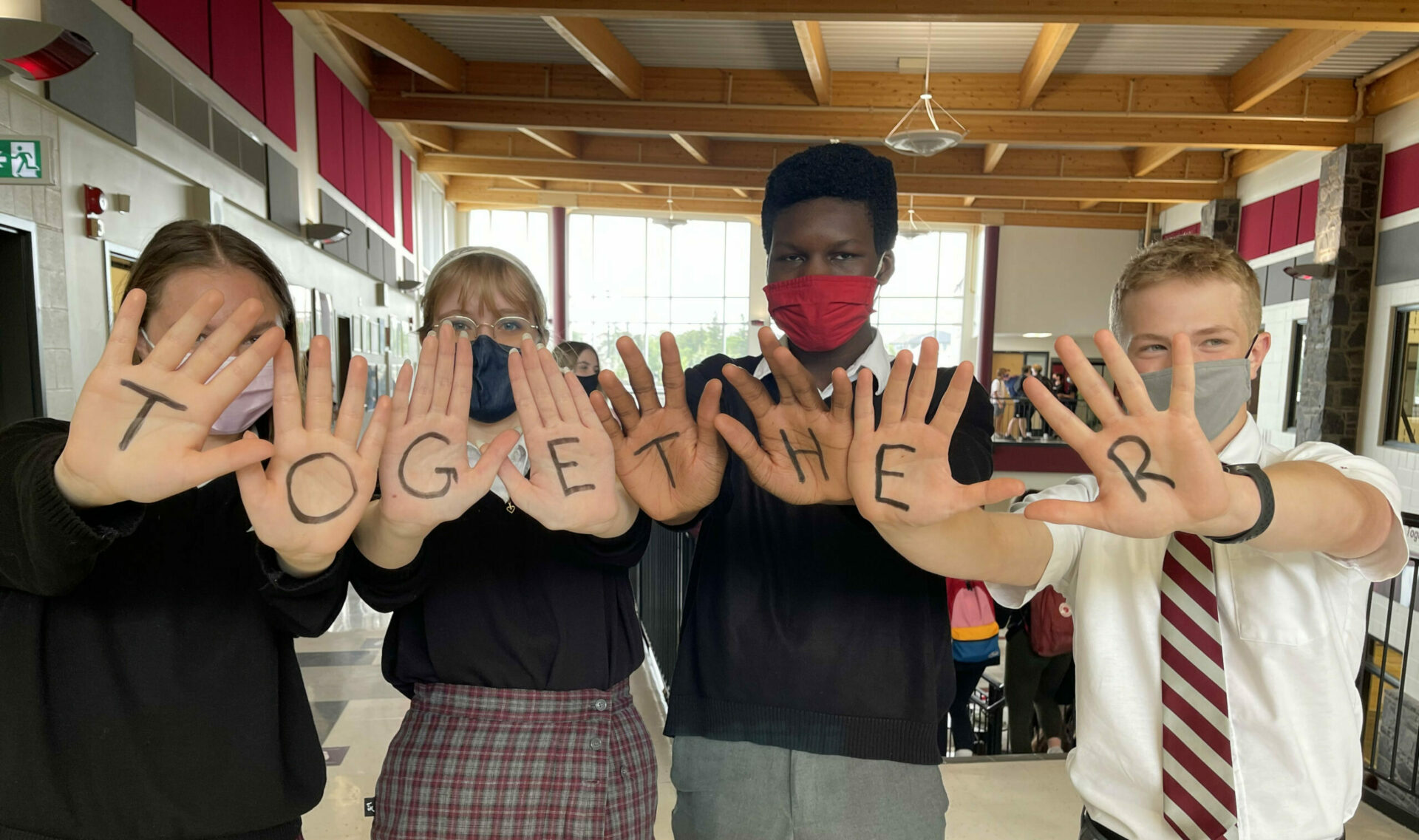 Vision & Values Campaign 2021-2022

This year's campaign is focused on innovation and wellness and there are opportunities to enhance these elements throughout our schools and programs. We have established a variety of funds again this year to encourage our community to support the Rundle initiatives that they feel most passionate about.
Together, we are Moving Forward and your support will ensure that we can continue to provide the complete Rundle experience to each and every one of our students. 
Your generosity makes a difference in your child's education and the lives of all of our students. 
Thank you for your support!
Where we need your support
Campus Fund | Goal: $200,000
The Campus Fund will support the creation of innovative classrooms, including technology, workspace furnishings, and enhancements at the College 7–12 school.  
With your help, we can provide learning spaces that are more dynamic and adaptable to meet our students' learning needs. Together, we can build welcoming classroom spaces that are more functional, comfortable, and versatile to encourage engagement, nurture creativity, and accommodate collaboration, while also providing necessary quiet study spaces. 
Classroom Recognition Opportunity
We would like to show our appreciation through this new recognition opportunity. 
With your gift of $20,000 (optionally pledged over four years), you will receive a recognition plaque proudly displaying your family name outside one of our new innovative classrooms at the College 7–12 school that you helped build.
We want to give back to the school, as it has gone above and beyond to give to our children.
Bursary Fund | Goal: $200,000 
Donations made to the Bursary Fund support our current students who require financial aid in order to continue their education at Rundle.
Over the past year, we have received a significant increase in the number of applications from students requiring financial support to maintain their enrolment at Rundle. These students are forever grateful for the opportunity that our generous donors have provided and it is our goal to support our values of togetherness, kindness, curiosity, and wellness.
Named Family Endowment Funds
We are happy to continue to offer our community the opportunity to create a Named Family Endowment Fund. This is a wonderful way to contribute to a Rundle program that is especially meaningful to you, by establishing a fund that provides an on-going gift that benefits tuition assistance or a particular program. Your gift of $35,000 to create your family's endowment fund can be pledged over a five-year period.
I think supporting Rundle School helps with the improvements and advancements needed in the school for our children's success. As well to help others especially during this difficult time in dealing with COVID-19, loss of jobs, and recession.
Capital Fund | Academy Redesign | Goal: $200,000
Donations made to the Capital Fund — Academy Redesign project support expenses for the enhancements already completed at the Academy campus.
Thanks to our donors, we have made some significant improvements to the  Academy school, improving both the aesthetics and functionality of the learning spaces for our deserving students and teachers. 
We love everything about Rundle Academy — the one-on-one, hands-on approach has helped our daughter excel. We love the focus on executive function deficits as this is where many children with ADHD struggle.
Gifts can be made on our online giving portal.
We are grateful to accept donations by cheque as well (payable to Rundle College Society). Please mail to:
Attention: Mr. Aaron Goettel
Director of Alumni & Advancement
Rundle College Society
7379 17 Avenue SW
Calgary, AB  T3H 3W5
Can I donate to a specific program?
Yes. You can designate your gift to whatever existing program we offer (eg. academic departments, athletics, arts, co-curricular). We support and appreciate donations directed towards any of our programs that you value.
Will I receive a tax receipt?
You will, for donations over $25. Rundle College Society is a charitable organization with the Canada Revenue Agency (#107940892RR0001). Therefore, your donation will benefit both our students and your tax return.
Can I make a monthly donation?
Even better. Monthly donations are very beneficial because you can choose the amount that fits your budget and still provide a sustainable legacy for Rundle's programs and students. It all adds up. Monthly donations can be set up on our donation site. A tax receipt for monthly donations will be sent in February of the following calendar year.