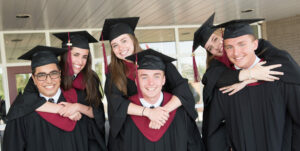 Alumni Events
What's Happening
Your Rundle Alumni Committee is working hard to organize some exciting and creative alumni events so that we can come together and stay connected this year.
Details and sign up for upcoming events will be posted on this page and shared via social media so check back regularly and follow Rundle alum via the links below to stay tuned.
Upcoming Events
Alumni Volunteering Event
When: Saturday, May 7, 2022
Where: The Mustard Seed Shelter Calgary
Volunteer Opportunities: 
Dinner Prep & Clean 3:00pm – 5:30pm
Dinner Serve & Clean 5:30pm – 8:30pm
Click here to sign up!

Biking & Bevs Alumni Spin
When: TBD – Event Postponed
What: 50 minute Private Ride – Alumni Spin Class followed by snacks and refreshments.
Where: YYC Cycle and Blanco Cantina – West Springs locations
Time: TBD
Cost: $15/person
Alumni Committee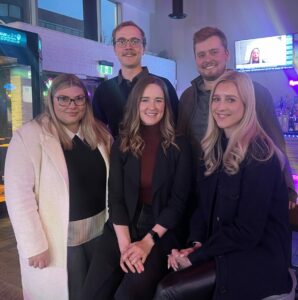 Say hello to your 2021-22 Rundle Alumni Committee!
James Bouchard '14, Zachary Kendall '14, Lidia Jones '11, Emily Buchanan '11, Cassandra Will '11 (pictured here at Jia Jia owned by alumna Sarah Zhang '13).
Anya Curtis '11, Meghan Gray '12, Faraz Sachedina '05, and Dave Braakman '13.
Thank you to our committee members for volunteering their time to coordinate our alumni events this year.
If you are interested in joining the committee or helping to coordinate your class reunion, please contact alumni@rundle.ab.ca