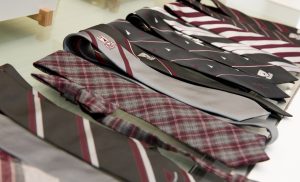 College Uniforms
Dressing for Success
School Uniform
At Rundle, we encourage children's individuality through their actions, behaviours and thoughts. We also foster a sense of school pride through our uniforms. Instilling in our students a sense of responsibility for their attire and connection to our school, uniforms allow students to focus on what matters — academics and character building.
Children are excited to take part in each division's time-honoured traditions: graduating from the cardigan of the elementary grades to the burgundy blazers of junior and senior high and finally, to the anticipated black vests of their senior year.
New Rundle families are given order forms upon enrolment. Orders can be placed through Top Marks online, by email or fax and can be delivered to your home or office.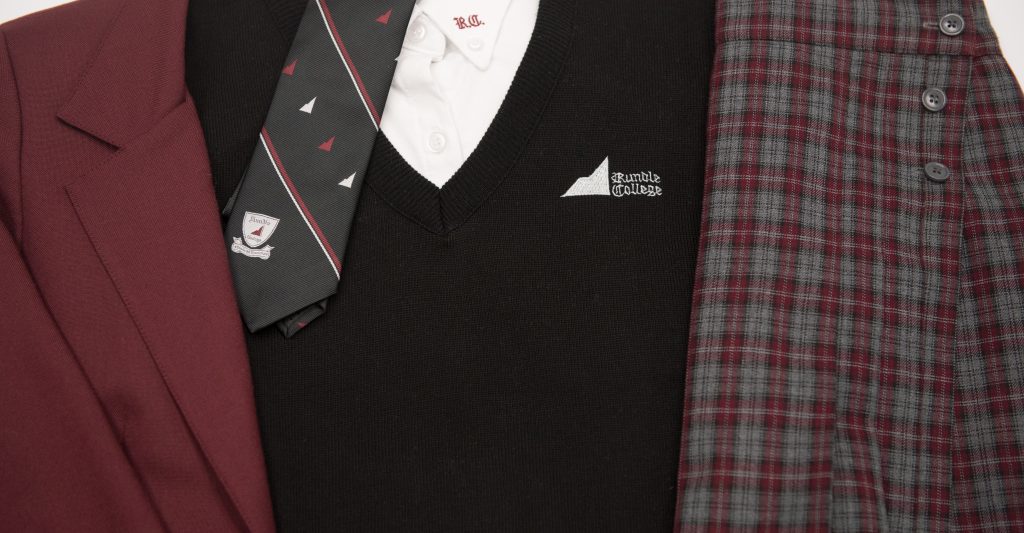 Uniform Partner
At this time we are unable to offer on-site uniform sizing and exchange dates. Once we are able to welcome guests back into our schools, we will list those dates here and will send an email to our school community. Our uniform partner, Top Marks, processes all orders and exchanges directly through their website and customer service line.
For more information about ordering your child's uniform, please email us at contactus@rundle.ab.ca.
Rundle Spirit Apparel
Rundle spirit apparel is only available to purchase through the online Rundle Summit Store on our website and not through Top Marks. The Summit Store opens at various points in the year. Watch your emails for opening dates. Rundle Spirit Days are scheduled every second Friday of the month, and our students are encouraged to wear their Rundle spirit apparel over their uniform.
2021–2022 Store Dates: January 21–February 6 | April 8–24 | June 3–19